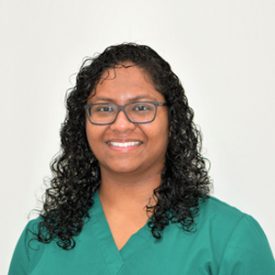 Dr. Jessica Jerome
Dentist
Dr Jess is a General Dentist that completed her studies at Melbourne University where she developed her interests in public health and patient centred care. After graduation Dr Jess worked in various locations including rural South Australia before falling in love with Tasmania during a Christmas break trip to our beautiful island.
Dr Jess currently works between Island Dental and the public based Oral Health Services. She enjoys all areas of general dentistry but has a passion for Restorative & Cosmetic Dentistry, Oral Surgery and Preventive Dentistry. She has keen interests in Endodontics and helping phobic patients of all ages with their dental anxiety. Dr Jess prides herself in being gentle, friendly and compassionate when treating all patients.
Outside of work Dr Jess loves travelling and exploring Tasmania, the place she has now called home, as well as sampling the abundant food and wine of the region.